---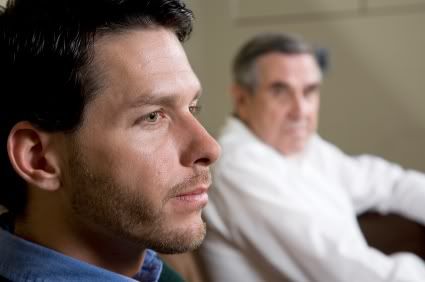 The basic thing to remember is to compromise. If you are living in a household with two strong-willed individuals like I do, then there has to be compromise.
It also helps to remember the principle that the one who "pays is the one who plays."
My name is Logan. I am 24 years old and have recently moved back in with my father while attending the local university. While I had been primarily on my own for a number of years, I had stayed with a parent before. However, this is extremely different. My dad and I not only have different schedules and agendas, but most certainly have very different views of the world.
I find that it is the small things that make the biggest difference in how we get along. Agreeing on meal choices, television and entertainment choices, and routine workload sharing are important. Coming to an agreement on these can make for a good, even enjoyable, living experience.
Dad and I think differently on many things, as do most people, I suppose. The goal is to find common ground. Again, compromise is the core to many living situations. The first thing to establish is the things that are easily agreed upon – which seat is mine in front of the TV or who is washing dishes and taking out the trash. By doing these things, you create some of the building blocks for a pleasant living environment.
People are generally more productive when they are happy, which is better for everyone around them as well. This is a particularly healthy environment for putting one's life back together or trying to move on in life. I think that is what my dad and I are each trying to do – get on with our lives.
In closing, I think one more thing helps our relationship - ability to forget. Perhaps forgetting might be a man's way of forgiving the other person. Understanding that some of us are more openly sensitive and emotional than others, but as a generality, this seems a common method of moving on from conflict or arguments. We don't need to talk it to death – forget about it and move on.
Oh, one more tip, no man should ever have to face an empty toilet paper roll after he's already committed. On this there is universal agreement!