---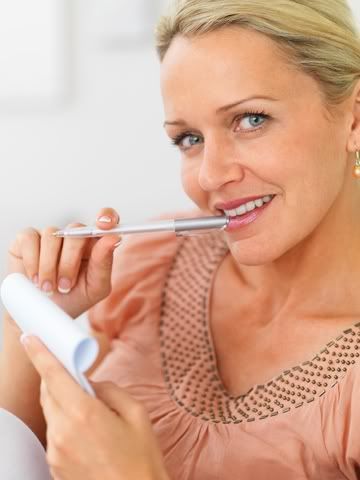 I have deleted 5,563 women's profiles from my Match.com account.
When I tell someone that I have deleted that many women over the past 3 or 4 years, they say something like 'You're just too picky.' That IS a lot of profiles to delete. My view is that many of these women have not been picky enough, starting with the lack of care they took in putting a profile together………BUUUUUT, never mind that. The real issues are related to the simple fact that they are a mismatch with what I'm looking for, assuming I even know what that is.
What AM I looking for? Good question. I wonder about that myself at times. I think part of the process of finding a suitable partner is about being able to separate the preferences from core requirements, the latter being what I call 'deal breakers.' We all can probably put together lengthy lists as to what we would like, but that doesn't make them core, fundamental, must-haves.
When it comes to 'shopping' on line for a potential partner, the only information you have on which to make a decision is what someone tells you, and thus, why a good profile matters. Ladies, I'm telling you, if you want me to make a decision to contact you, and you only spend ten minutes putting your profile together, that's probably not going to happen. I suspect I'm not all alone on this.
I have observed what seems like a disproportionate number of beautiful women put little effort in their profiles. And, yes, I understand that she's relying on her pretty face to get traffic. And, she's getting it. For me, I conclude she is lazy and thinks pretty highly of herself. She's high maintenance from the start. Okay, that's just what I need. After staring at her prettiness for awhile, I delete her…. Hurts so bad, too.
I thought I would talk out loud about my must-haves and thus, what defines a deal breaker to me. Now I'm only talking about dealing with who I will keep or who I will delete online. I am not talking about what my criteria are for a partner, though the two are obviously related. A key example of the distinction is that I would very much insist on great chemistry with a potential life-long partner – that rather vague all-encompassing sense of attraction and connection with another person. However, I can't discern that from reading a profile.
With that caveat, here is my online 'delete them' list, my 'deal killers' if you will.
1) She must be a non-smoker. That is THE first deal killer for me. If she says she's a smoker, she's gone. That includes those who are 'trying to quit.' Chances are good they won't quit. I'm leery of those who put down that they 'smoke occasionally' as well, especially if that is her stated preference for her match.
In fact, I can guess much of the time from a picture whether someone has been a long-term smoker. It shows, folks!
2) She must be physically attractive to me. Yes, I am male. But, I think that is just the basics of male-female relations – visual attraction. I know of no female that does not take into account such things as well. Now I realize the realities of my age group. And yes, 'the old gray mare ain't what she used to be' applies to this 'old bull' as well.
But, BUT, I use that to winnow the online herd, so to speak. I won't even initiate a conversation with someone that does not have this characteristic.
3) She must not be overweight. This is part of the physical attractiveness thing of number two above, but not quite the same. Lots of women will put up only headshots of themselves (that and a host of perplexing shots of flowers, sunsets and their dog). They may be attractive under these conditions, but chances are good that you aren't getting the whole story. There's a standing piece of advice from seasoned onliners – don't commit to meet someone who will only show you headshots.
4) She must have the makings of a similar value system. This is a bit tricky and is probably best worked out after you've met someone. However, for me, political and religious views matter, and they matter most in close quarters. What I mean by that is that you can have a wonderful connection, even strong chemistry with a person, and then run into these underlying systems that ultimately determine what a person appreciates and seeks in life – their values, priorities, and the definition of a good life.
So, liberal versus conservative are significant differences. Less so for a description of 'middle-of-the-road'. Protestant versus atheist also seems rather important when it comes to religious orientation.
5) She must live within an acceptable distance. After experimenting with 1-3 hour one-way trips to meet someone, I had to come to the conclusion that with my current lifestyle I could not sustain such a regimen. As a result, I've reduced the distance of those who are allowed to show up in my search. I wish I was willing to visit Tulsa and Dallas every week or so, but I'm not.
If you aren't really willing to pay the price of distance, don't pretend you will. Irritates everyone.
---
There could be any number of other issues that define a deal killer for you. These are mine. These four will get someone deleted from my account nine times out of ten. As a result for me, the number of names in my account is less than a half-dozen at any given time. It can be disheartening.
This result is part of the challenge of living in a small market, and one with a certain history that has resulted in a higher proportion of people who do not meet my criteria.
The point of all this is not to become depressed about the situation with which we find ourselves. After all, if you're simply looking to date or to have an occasional travel companion, then there are probably many that will fit that role. If you are looking for the special someone, then it is likely she is out there – just hasn't shown up on Match or eHarmony or wherever you're looking. I have lines out on no less than four different sites or methods right now; and I'm can't even say I'm aggressively looking right now.
I mean, we're only talking about one. Surely she exists out there.
I hope so. Or, I will move to Florida where women out-number men by something like 2 or 3 to 1. Now that has got some potential.