---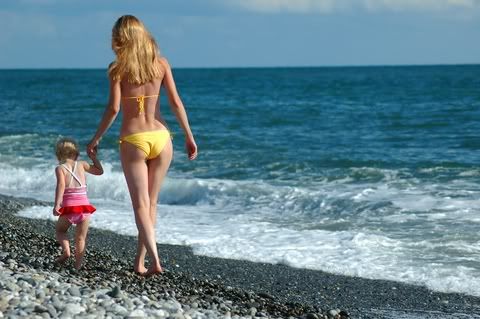 I see my Match.com prospects box is empty….again. You know the tab, the one that contains the women who match your search criteria – how many mile radius, age, how big they are or aren't, you know what I mean. Well, for the umpteenth hundred wasted dollars over the past few years, it's empty again. I've deleted them all – over 5600 to date. Can't believe that number myself.
If nothing else, it shows I've been working at it.
Well, of late, I've been looking A LOT at foreign women dating/marriage sites. No, I'm not now chasing Russian or Latina babes. Maybe tomorrow. As I've announced in the 4060men forum section a couple of weeks ago, this area is one that I'm developing for the site. Since relationships and 'getting' a woman' is one facet of the single midlife male's life, facilitating access seems an important service for such pursuits.
Looking into dating foreign women is one area that many of us have overlooked. I will talk about that more in the near future.
Today's conversation is on the more narrow topic of when you find someone that looks like she might just work out as a prospect and then you learn she has a child. Yeah yeah, I know, women with children is hardly a unique situation. And I realize that if you're a forty-something single male, you may still be in the child rearing business. I get it.
However, I'm not, and haven't been for some years now. And, I have to say I like not being in the child-rearing business. It's one of those been-there-done-that deals. Great speech, until you meet someone you really kinda like, and find out they've got an 8 or 12-year old. Ooooooo…. THAT'S a problem for me.
Let's skip the whole part about the challenge of combining separate households and all that for the moment. Just on a life-stage basis this seems a big deal to me. I start twitching uncontrollably when I think more than 1.2 seconds on this.
Let's just do the math…. 10-year old will be in the house at least eight more years as a legal dependent. I'd be 65. That's the best case here. I mean I can hear it now.
Me: "Hey, babe, let's hang out in Costa Rica for a couple of weeks."
She: "I can't, honey, little Karl has soccer practice and a game this week."
Me: "Oh. Of course. Thought it would be fun, just you and me….."
She: "Come on, don't be so selfish. This is really important to Karl and me, and he wants us to be there."
Me (with both Karl and She looking on): "WAAAAAAAAAAAAAAAAAAAAAAAAAA!! But I just wanted to go to Costa Rica…. I thought YOU LOVED ME (sobbing….)."
In sum, not good.
Then I hear some deep condescending voice saying something to the effect, "You could be a better parent today than you were then, Kermit. You've made mistakes, learned a few things since then, and would offer real stability and wisdom to a household. The task just calls you to change your attitude and serve someone else for a bit longer." And my response to this voice, "Shut up! You're bothering me. I've got plans and this ain't one of them!"
My 'main' voice tells me, "Be VERY careful, Kermit, this scenario doesn't look so good. Are you REALLY moving forward in this relationship with eyes wide open, or are you simply being smothered by a pillow of lust, passion, and and other neat intoxicants?" And my response to this voice, "Shut up! You're bothering me. I've got plans and this ain't one of them!"
Wait. What just happened there?
It reminds me a bit of the Michael Douglas and Zeta-Jones deal. What would I be willing to do to get THAT woman!? Is a bit of heaven mixed in with quite-a-bit of hell better than…. say, nothing?

Man, I'd have told him, 'Michael, get a grip!!! Jeez, man!'
I'm wondering if there is an age for me in which the children are too young? Yes, is the correct answer. What age is that? Uhhhh, I don't know.
It's back to asking the basics as to life goals. From that perspective I can face more objectively the 'deal killers' of a relationship and not be swayed so easily by another pretty face. Boundaries define an action script. Deviate from the script at your own risk.
The problem is that my vision of my tomorrows is one of more freedom and independence, not less. And that can be a problem – in general. It even reaches so far as to ask why I would settle in with one woman again in the first place, kids or no kids?
Hmmm. But, I dooooo like pretty faces….