---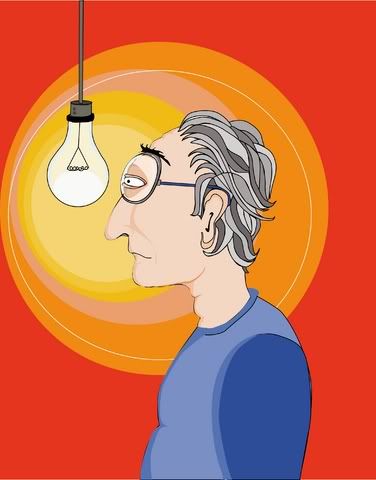 I recall the song, "Another Saturday Night," by Cat Stevens, a song that reminds me of any number of my recent Friday and Saturday nights where I'm doing nothing.
Well, nothing socially speaking. I am alone. In fact, I'm doing so much nothing that I'm listening to the song on YouTube. Now, is that pathetic or what?
And I suppose it gets worse. I'm also wandering around in other solo activities such as viewing Facebook posts, checking to see who is on line, emails and doing website maintenance. The lyrics I sing whenever I have these moments of solo-loneness go as follows:
"Another Saturday night and I ain't got nobody
I've got some money 'cause I just got paid
Now how I wish I had someone to talk to
I'm in an awful way."
I wonder if I should feel bad for being alone on another Saturday night. Well, not exactly alone. My son is downstairs glued to his computer as well. But two people in the same house can still amount to being alone. In fact, I recall days in my marriage when that was clearly the case – two ships passing in the night. The reality is, however, that one is not alone.
Aloneness is perhaps more a state of reality, or statement of fact – 'he is alone', or 'he lives alone.' Loneliness is an ache of the soul – it is felt. There is such a thing as feeling lonely in a crowd.
There's no shortage of loneliness songs. There's the Beatle's song, "All the Lonely People."
"All the lonely people, where do they all come from?
All the lonely people, where do they all belong?"
And then there's Roy Orbison's "Only the Lonely."

"Only the lonely
Know the heartaches I've been through
Only the lonely know I cry and cry for you."
I have mixed feelings about feeling anything other than fine with the whole deal. I mean, there were certainly times in my married/family-raising years when I really wanted time alone and didn't get any. On the other hand, there are times now when I 'wish I had someone to talk to,' but don't have any. And I sense from my fellow single travelers out there that it's not an uncommon feeling.
The fact is that I could call any number of acquaintances or friends during these lonely times and they would more than likely be willing to go and do something. My fellow solo-lonelies may wander around 'together' in a Facebook or MSN chat for an hour or so, but rarely would I call them, nor they me. It's as if there is a proper way to be lonely or something. Like a rule: You must be lonely alone.
I realize it affects some of us more than others. I tend to be a loner of sorts and seemingly function quite well with myself. I'm my own best company. I like the windmills of my mind, where wandering around to arrive at nowhere is just fine with me – even enjoyable. I'm rarely lonely, but often alone.
I wonder if I'm just socially lazy. Perhaps. But I would not want to be the other side of the room either. I know people who cannot stand to be in the presence of silence, to be only with themselves. They seemingly can't be alone with their own thoughts. They have to have the radio or TV on, be talking on the phone, or running around constantly, filling their moments with anything other than their own person.
So, my Saturday nights may not be hopping, but there is good food, good drink, dancing to YouTube music, perhaps a TV movie – all with myself, and sometimes until 2 a.m. Must have had a good time is all I can say. I know I know. You're impressed, I'm sure.
I wonder who is on Facebook now. I don't like it that I have to actually go online to see who is there. Why can't I be hidden like on MSN or Yahoo chat?
Another Saturday night and I ain't got nobody… I'm in an awful way. Think I'll listen to "One is the Loneliness Number." Oh look, a light bulb….. I could stare at that and see where it takes me. Then again, I could call someone.