Sometimes I Do What I Want to Do
---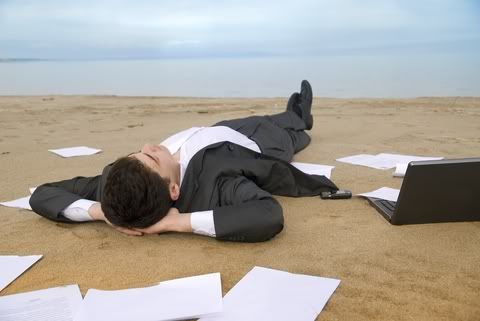 There are quotes in certain movies that just strike me right between the eyes, right there while I'm listening and I never forget them.
One of my favorite movies, one that I watch at least two to three times a year, is Gladiator, released in 2000. Recall that Maximus, a general of one of the Roman armies of the emperor Marcus Aurelius, played by Russell Crowe, is asked to assume a role over Rome that he clearly doesn't want to do. But his emperor has asked him to do this (and well, you really don't say no to Caesar). Anyhow, one of the interchanges that struck me was the one following Maximus' meeting with the emperor and is between him and his servant.
First, the interchange:
Maximus: You don't find it hard to do your duty?
Cicero: Sometimes I do what I want to do. The rest of the time, I do what I have to.
Holy moly, that's a good one! Does Cicero's words strike a chord with anyone out there? I mean, I've spent my whole life doing 'what I have to', with only brief, intermittent periods of doing 'what I want to do'. I don't know about you, but I've always craved high levels of independence, of autonomy, in whatever I was doing. And that is pretty tough to pull off when you work for the 'emperor'.
Well, actually, lots of emperors, big and small. There's the employer, kind of a big emperor in our lives and probably the one we think of first. But, for me, there have been others – family demands and creditors, for example. So much of life is spent doing what I have to do. I truly sympathized with Cicero's tone of resignation as a slave.
Unlike Cicero, however, we've chosen most of our emperors, and placed ourselves under their demands! And, that has made me chafe about this more and more in recent years. How about you? As I've become aware of what I've done, I'm more anxious, and resolved, to get out from under them – one by one. House payments, auto, and credit cards all demand I respond to them every month. I can do something about that. Employers require us to attend meetings that seem pointless and do tasks that we have little interest in doing. Life is going up in smoke by the minute and we're doing Caesar's bidding each and every day.
Will I ever get to the place where I can say, "Sometimes I do what I have to. The rest of the time, I do what I want to"? I don't know. But what I do know is that I'm working at it with real resolve, and I'm thinking it will get me there in due time, and none too soon for my taste.