Being Single – It's More Than OK!
Posted under: Mind, Body, Spirit, Relationships
---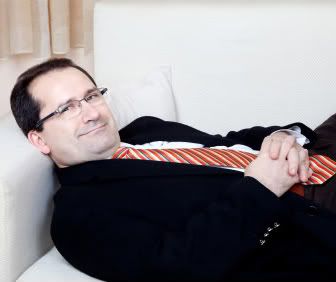 There seems a temptation among some of us to want to hurry up and get back into some relationship as if to suggest that it is 'unnatural' or 'bad' to be single and unattached.
Sometimes this is referred to as a 'rebound' relationship. Whatever you call it, it seems driven by a desire to not be alone, or prove that you can find someone else, or that you need someone to take care of you. Frankly, this attitude is a bad one on a couple of levels.
The article "Divorce: Liberation Day…or Life Sentence" talks about getting relationship ready. This is not to say that our desires to find 'the one' and all that isn't a worthy desire, but it is one best pursued within the context of a contented life – you're happy, well-adjusted and positive about yourself and where you're headed.
Here are five reasons to value your unattached state:
A chance to live a whole new life. How many of us get a chance to start over? The more important question might be 'how many people actually use the opportunity to start again?' I mean re-think goals, behavior, and lifestyle.
You're not alone in this. There are literally millions of single, midlife males just like you and me. In most cases there is nothing new under the sun, as to our circumstances. Others have been and are in the situation you're in. Now that is both comforting and an opportunity.
There are lots of goods and services directed at you. As a group, we are an attractive market. We are a large group, tend to be independent, at the peak of our earning potential and have considerable discretionary income at our disposal. We have lots of choices and more coming out each year.
You can focus on you. While you can be too self-centered, this is a time when you can re-evaluate what you want to do. Invest in learning a new hobby, learn to cook, take a class or get started on that exercise regimen that has eluded you to date. It is your choice. It is in your hand.
Build non-exclusive relationships. While attached, relationships with others is generally limited to couples you and your spouse knew and cultivated over the years. This can be a time to develop friendships that are both enjoyable and a place to learn to develop as a man with no particular agenda with a woman. Can be quite challenging, but very rewarding.
As our tagline says, we believe that being midlife and single is a great place to be. It isn't the only place, and certainly is not necessarily where we might want to be in the future. But it can and should be a transition place that is positive, satisfying and allows for substantive personal growth. It is primarily about attitude, regardless of whether you marry again or not.